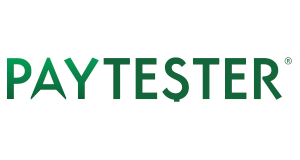 Overview
PAYTESTER:
WHERE PAYMENT COMES ALIVE
Paytester is an indispensable tool that lets businesses easily manage the payment environment used by banks, financial institutions, finance companies, retailers and wholesalers, ecommerce, and any entity that relies on virtual payment.
As a leading end-to-end testing solution, Paytester heightens efficiencies while reducing the time-to-market for payments. Comprehensive, streamlined and fully reliable, Paytester is the ultimate solution for testing payment solutions, whether it's for ATM, POS, MasterCard, VISA, or any payment vehicle.
Companies looking to innovate, expand and move forward need a testing environment that's agile, effective and that paves the way for flawless payment. They find it in Paytester.
Quality Assurance: Refined test coverage and automatic test execution means faster deliverables
Independence: With Paytester, proof of payment environment is completely within your control
Versatile, Scalable: Put any payment system from any channel to the test to ensure that your system works flawlessly
Prepare Certifications: Make sure your payment systems are fully functional by streamlining certification testing
Lower Costs: Paytester eliminates bottlenecks and the need for outside dependencies, saving time and money
Get to Market Faster: Quality payment testing lets you get your products and services to market faster by implementing new channels, payment services and offers
Paytester is your trusted business partner in payment testing, authorization, guaranteeing successful payment transactions, and innovation that lets businesses thrive today, and tomorrow.