Minimize the impact of unplanned downtime and reduce the recovery time of your critical data with our managed standby compute, storage and network infrastructure resources.
Our backups are stored locally in our cloud and quickly restored to the standby systems, allowing you to quickly resume normal business operations in as little as eight hours.
Features of Our IBM i Cloud

Performance
Guaranteed performance with the latest IBM i technologies and dedicated resources for your business.

Scalable
Resources and performance are designed to seamlessly scale system, processor, memory and storage as needed.

Customizable
Solutions are customizable to meet client's unique requirements.

Security
Get the enhanced security of dedicated, isolated network, compute and storage layers that are monitored 24×7.

IBM Support
IBM Support (SWMA) is included. Our specialists monitor and maintain the health of your system and are available 24×7.

OS Updates
Support levels available that include all PTFs and OS Updates.

Software Bundles
Get licensed programs and
utilities from IBM and 3rd party application providers bundled with your hosted system.

Competitive Pricing
Starting at $300 per month. Subscribe only for the resources and performance required and scale as needed.
Contact Us
Complete the form below or call 631.608.1200 today and let's unlock your potential together!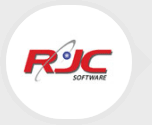 "My partnership with CloudFirst and RJC's movement to the "Cloud" has simply been flawless. The move was quick and our software applications are running without any problems. This will be a big milestone for RJC and a tremendous benefit to our customers."
Bob Cagno
President, RJC Software