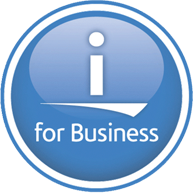 Power Systems EOL
CloudFirst is here to help!
Several end-of-life (EOL) issues are facing IBM Power system users including the IBM i 7.1 operating system, which recently went end-of-life on April 30, 2018. Running applications and storing important business information on an end-of-life system poses a host of risks that can put an organization in jeopardy. There are legal and compliance risks including failing to meet regulatory requirements such as PCI, HIPAA, and SOX, in addition to performance issues. The good news is there are a few options for dealing with end-of life systems, so speak to the IBM i experts at CloudFirst. We'll get you on the right track to modernization!

Need help with an upgrade?
Our IBM i certified technicians will analyze your system, create and implement a customized upgrade strategy for your organization.
Questions about your specific end-of-life infrastructure exposure?
Contact our experienced IBM i certified technicians and end-of-life consultants.


Want to learn more?
Download our Whitepaper: Solving IBM Power Hardware and i7.1 End-of-Life Issues.