IBM Backup Solutions
ezVault for IBM i (iSeries / AS400)
Cut the Tape. Beam your Data to the Cloud.
ezVault consists of cloud backup services which eliminate the costs and challenges of tape handling, tape management and file retrieval and restore. All IBM backup solutions are encrypted and replicated to a 2nd data center so your data is always safe and available.
The vault size automatically scales with your data growth and retention needs are never an issue. With our high-speed Enterprise storage, deduplication, and compression, backup and restore times are reduced. Our ezVault – IBM Power services are backed by a clear and well-defined SLA guaranteeing performance, availability and access. Most often combined with ezRecovery to provide DRaaS.
Our IBM i Solutions Include:
Easily managed scheduling and retention – Backup policies are managed directly by the client or as part of our service offering. On IBM i, clients have access to the management interface on each system and other environments use a management portal to restore fi les, manage job schedules and data retention. This allows clients to retain as much data as they need.
Save While Active – Backups can be scheduled to run at any time with little to no impact on production applications.
Scalable – ezVault – IBM Power automatically scales to meet your backup storage requirements. The pay as you grow model eliminates the need to forecast future backup capacity and purchase additional storage that may go unused for several years.
Client has direct access and control of data retrieval – ezVault – IBM Power gives the client the ability to directly retrieve fi les from any point in time without having to rely on a provider to load tapes, which makes restoring fi les much quicker and easier than tape or VTL.
Optional local appliance – A client site backup appliance is available for local data retention and automatic replication to the ezVault – IBM Power cloud, providing faster local restores when needed and all the offsite data protection of our ezVault – IBM Power cloud solution.
Reduced backup time – ezVault – IBM Power backups are incremental forever with all data deduplicated, compressed and encrypted before transmission drastically reducing backup times compared to traditional tape based backups. Backups are immediately transmitted offsite without the delay and complexity of tape handling, storage and retrieval.
Backup Protection – All backups are encrypted and replicated to a 2nd data center providing built in redundancy for your mission critical data.
Offsite Copy Included – A monthly copy of your data is copied to tape and stored into separate data center to add another layer of safety to your important data.
Guaranteed Performance SLA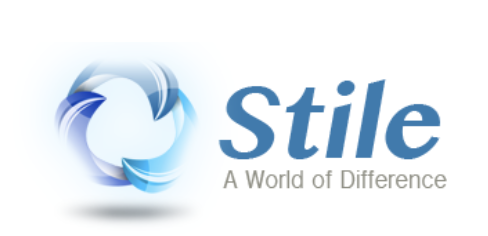 "We were looking for a low-cost, scalable storage option that offered full support for our cloud-hosting needs. ezHost proved the perfect solution for our needs, thanks to the bright, knowledgeable people at CloudFirst."
William O.
Stile International