Optimize your IBM AIX operations with CloudFirst's ezHost, your all-in-one solution for robust AIX cloud and managed services. Engineered to exceed the benchmarks for Enterprise Cloud Systems, our cloud infrastructure offers unparalleled redundancy. All equipment, systems, and storage is housed in highly secure, cutting-edge data centers while providing a full suite of managed services.
The CloudFirst IBM AIX Cloud Hosting solution provides the full time, scalable IBM Power compute, storage, and network resources needed to run your mission critical workloads on our enterprise class infrastructure. ezHost for IBM AIX is backed by a clear and well-defined CloudFirst SLA guaranteeing performance, availability, and access.
IBM AIX workloads, applications, and AIX LPARs are vital for many businesses. Yet, challenges such as limited resources, mounting support costs, and security vulnerabilities, often make supporting and maintaining AIX environments is difficult. Our specialized IBM AIX cloud IBM AIX cloud allows businesses to mitigate the risks, burden on company resources, and costs associated with managing these systems and storage on their own.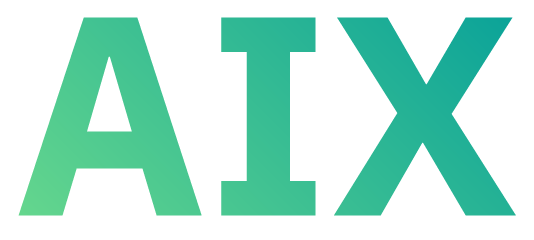 Having successfully migrated thousands of AIX LPARs to our cloud, we offer a wide range of migration methods to fit any downtime constraints you may have. CloudFirst stands as a frontrunner in the AIX Cloud Services sector. Reach out to us today to elevate your AIX operations to the next level.
Maximize Your IBM AIX Investment with ezHost from CloudFirst

Enterprise Level Resources
Always on and able to handle full production workloads. Resources are always delivered at the desired performance level.

Scalable Resources
ezHost is designed to seamlessly scale system processor, memory, and storage resources as needed. Lease and pay for only the resources consumed for a most affordable hosting solution.

Highly Secure
Clients are always deployed in isolated environments with strict security controls on network traffic and optional support for dedicated or client-provided firewalls and security appliances.

Support
24×7 infrastructure support with options for OS support and administration.

Compliance
Compliant with PCI, HIPAA, SOX standards.

Tier-3 Data Centers
Meets or exceeds most production environments for security, compliance standards, power and cooling, redundancy, fire suppression, and communications with 100% uptime.

Wide OS Support
Run IBM i, Windows, and Linux in addition to IBM AIX workloads.

Communications
Services include public internet access with VPN support and options for private networks.

Flexible Licensing Options
Bring your own or allow CloudFirst to provide OS licensing.

Managed Services
All system, storage, and network infrastructure assets are owned, operated, and supported by CloudFirst.

Guaranteed Performance SLAs
backed by a clear and well-defined CloudFirst SLA guaranteeing performance, availability, and access.
Contact Us
Complete the form or call 631.608.1200 and let's unlock your potential together!