With our email archiving solution, you can turn emails into searchable documents, reduce email storage, use ultra fast search and exporting tools, meet regulatory requirements, give employees access to archived messages reduce costs and so much more!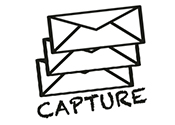 Inbound, Outbound, Internal and External
Exchange, Notes, Office 365, Kerio, Zimbra, Google and more!
Full-text index of all messages and attachments
Protect your intellectual Property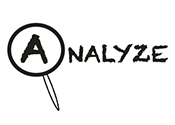 Full policy enforcement management
Catagorizes messages into 50+ compliance and measurement categories
Real-time alerts and reports on potential policy violations to senders and/or management
Reduces risk and enforces policies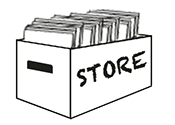 Preserve your records with record retention rules
Apply tages and identifiers to messages
Regulatory supervision
Apply "Litigation Holds" on messages to preserve them
Single instance storage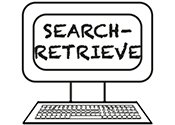 Basic search capabilites
Category search is unique with custom categories and analytics
In-depth legal discovery with boolean expressions, fuzzy, text, etc.
Single Message and bulk exports
Employee access to their archived messages
---
Come learn why Compliant Email & Message Archiving is ideal for your business, educational institution or government agency. Whether you have regulatory requirements to meet, want to reduce email storage costs, need to give employees access to older messages or just need a solution for good record keeping; Message logic has the right email archiving solution for you. In addition, to leading technology with high performance we give you multiple purchase options including a physical appliance, Cloud managed service or the only certified VMware Ready email archiving software.
---
Watch our one minute video to learn more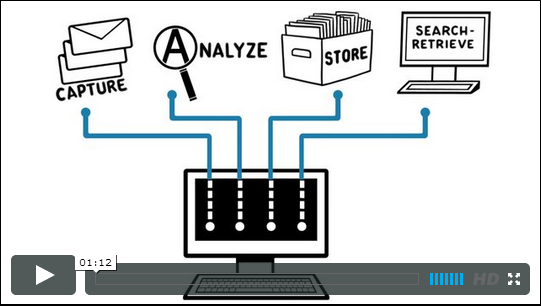 Pops up in new window. Click outside video to close
---
Editions
For more than a decade we been delivering solutions for email archiving to all industries and companies worldwide. You will find all of our solutions simple to use, but advanced in capabilities with unique features to make your job easier. We have different editions to suite your needs. Learn more about them below.
---
MLArchiverVM
Message Logic's "Virtualization Ready" software is the leading virtual software for email archiving and ready to deploy in your Virtual Environment or in a managed service environment.
On-Premise or Off-Premise, Virtualization provides scale of resources and storage to deliver a cost effective infrastructure for your long term email archiving requirements.
Message Logic is the only Certified VMwareReady solution for email archiving.
Both VMware and HyperV options are available.
Priced at under $2.00 per user (monthly)
---
MLArchiver Cloud
Message Logic's "Cloud Ready" email archiving software is ready to run in any major Public or Private Cloud.
True scalability, cost effective secure and within your control.
Choose from our MLArchiver Cloud, fully managed service or license our Cloud Ready software to deploy in your own public or private cloud.
Priced below $3.00 per user (monthly)
Do you have an account on Amazon Web Services? If so, visit us in the Marketplace to trial and purchase our solutions to run in your cloud account
https://aws.amazon.com/marketplace/seller-profile?id=929bffe0-af68-4ff5-9ebf-5c584c0a04a1
---
MLArchiver Appliance
If you are looking for an on-premise appliance for email archiving, Message Logic has the answer. Our "Archiving Ready" approach gives you the most flexible options available.
It's simple; you decide how much storage is needed for your business and we build an appliance for you on your hardware or a newly purchased server. Choose from 1TB of storage or up to 24TB in a single system.
To size a system you should follow this formula:
Number of employees x average email volume per year (ex: 1GB) x number of years to archive. Then add any legacy mail you are bringing in.