Maximize Resilience with CloudFirst's Disaster Recovery and High Availability Solutions
CloudFirst's ezAvailability, ezMirror and ezRecovery are premier solutions designed for the continuity and resilience of a companies applications and data, providing cloud-based high availability and disaster recovery as a service. These secure, scalable, and cost-effective services are designed to work across multiple platforms ensuring your applications are always protected and accessible.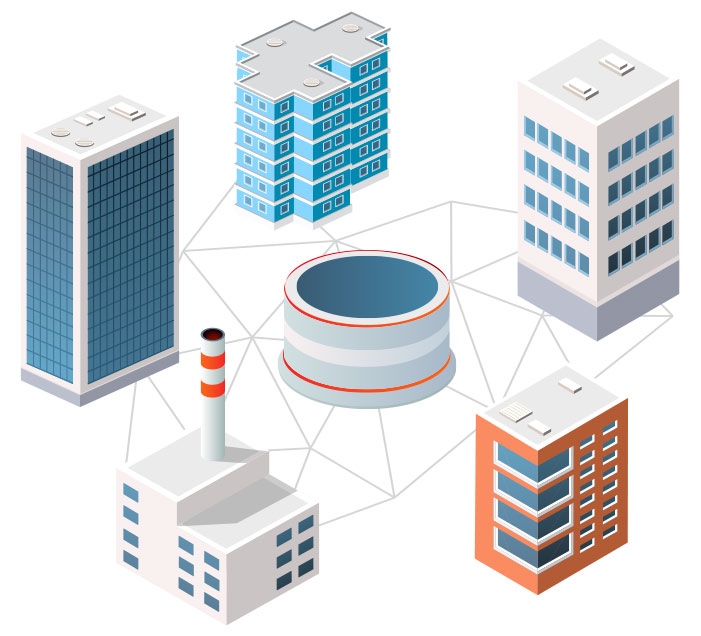 Unmatched Redundancy and Resilience
Our services are designed to meet the stringent demands of Enterprise Business providing your organization with unmatched redundancy and resilience. Our environment consist of enterprise systems, storage, and network equipment securely housed in state-of-the-art data centers, complete with comprehensive managed services.
Managing continuity for critical workloads, applications, VMs (Virtual Machines) and IBM LPARs (Logical Partitions), can be fraught with challenges such as resource limitations, escalating support costs, and complex security threats. Our dedicated disaster recovery cloud service allows you to mitigate these risks, reducing the burden and costs associated with in-house disaster recovery processes. All solutions are backed by a robust service level agreement (SLA) that ensures 100% uptime, optimal performance, uninterrupted network availability, and full system access.
Seamless connectivity between IBM Power DRaaS and Intel based VMWare DRaaS provides optimal protection and peace of mind. Utilizing our VMware and IBM Power Systems cloud for your disaster recovery not only eliminates the risks of on-premises management but also frees up valuable company resources, thereby lowering operational costs.
More Information
Contact us today to fortify your disaster recovery plans and ensure your operations are resilient against disaster.
CloudFirst Disaster Recovery (DRaaS) Benefits

Robust Disaster Recovery
CloudFirst's offers a secure, scalable, and cost-effective cloud-based disaster recovery solution. (AIX, IBM i, Windows, Linux)

State-of-the-Art Data Centers
Systems and storage are secured in modern data centers, providing comprehensive managed services.

Risk Mitigation
Our specialized cloud service reduces the risks and costs associated with traditional in-house disaster recovery.

Replication Management
We offer active replication management (to maintain data consistency, so you're always ready to failover when needed.

Leadership in Recovery Services
CloudFirst leads the Cloud Recovery Services sector, providing solutions to elevate your disaster recovery readiness.

Enterprise-Level Redundancy
Our disaster recovery service is designed to meet Enterprise standards, ensuring maximum redundancy.

Critical Workload Protection
Workloads, applications, VMs, and LPARs remain operational despite challenges like resource limitations and security threats.

Operational Cost Savings
Transitioning to our disaster recovery solutions minimizes the need for on-premises management, thus reducing operational expenses.

Solid SLA Guarantees
Our service level agreement promises 100% uptime, optimal performance, network availability, and full system access.
Contact Us
Complete the form or call 631.608.1200 and let's unlock your potential together!